Outside Interest Timber Buildings and Summer Houses are highly experienced in installing stylish, functional timber sheds in Barnham.
We create stunning Albany and Regency timber sheds in Barnham, always prioritising efficiency and practicality in the process. We will help you along every step of the way, even when it comes to selecting a design based on your property's current architectural style. Our unique timber buildings can make your outdoor space more functional, aesthetically attractive whilst also adding value to your overall property.
Stunning Timber Sheds in Barnham
Your satisfaction is guaranteed when you hire Outside Interest Timber Buildings and Summer Houses. We work throughout the process to ensure that your every need is met with utter professionalism and immaculate service. Our team discusses exact details with clients, providing expert guidance on how best to achieve their wishes. Our services are tailored specifically towards each individual client, and we always ensure that no detail is overlooked.
We build custom timber buildings for every purpose. Our buildings' style, functionality, and durability ensures you'll be the owner of a one-of-a kind structure that perfectly suits your needs!
Beautiful Summer Houses in Barnham
If you are looking for the perfect log cabin to fit your family's needs or an aesthetically appealing outdoor space that is comfortable at all times of year, we are here to help. Our experienced specialists can build just what is needed! Our team can assist you with everything, from selecting the perfect style to determining measurements.
Outside Interest Timber Buildings and Summer Houses has years of experience working on projects locally and is ready for whatever challenge you present! We will work closely together through each step to make sure everything meets your standards and requirements, considering the material used for the most durable, practical structure.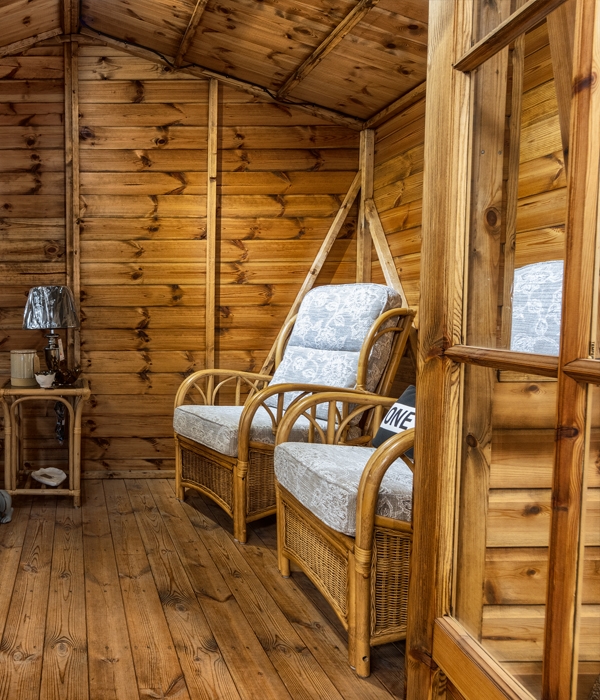 Browse Our Large Range of Products
If you're in the market for a new timber building, then look no further. We have all bases covered with our vast range of customisable designs that are sure to meet any budget or property allowances!
Our team is here to make this process as smooth-sailing as possible, so feel free to browse through some photos on site before getting started.
We make sure our buildings are designed for all seasons and can withstand harsh weather conditions. We also consider the energy efficiency of each structure, adding elements to keep you comfortable inside no matter the weather!
Why Do You Need a Summer House?
You might think that a summer house is just for storing garden tools and equipment, but they're also great for enjoying the outdoors.
You could create a stylish home office, hobby space or even a workshop. Our functional summer houses provide a perfect space for relaxing in nature.
We Create Unique Summer Houses For Your Property
Whatever your intentions for your summer house, Outside Interest Timber Buildings and Summer Houses have something for you.
Here are just a few of the reasons you might want a timber building for your property:
If you want to make your outdoor space more attractive and functional, our timber buildings and summer houses could be perfect for you.
If you're on the hunt for timber sheds in Barnham, look no further than Outside Interest Timber Buildings and Summer Houses.