Timber Sheds in Billingshurst
Our timber sheds in Billingshurst are designed to be functional and reliable. If you're thinking of investing in a stunning timber shed for your property, Outside Interest Timber Buildings and Summer Houses is the right place for you.
We have been designing, building, and positioning Albany and Regency timber sheds in Billingshurst for years, giving us the expertise to design and construct the perfect timber building you deserve!
Well-Designed Timber Sheds in Billingshurst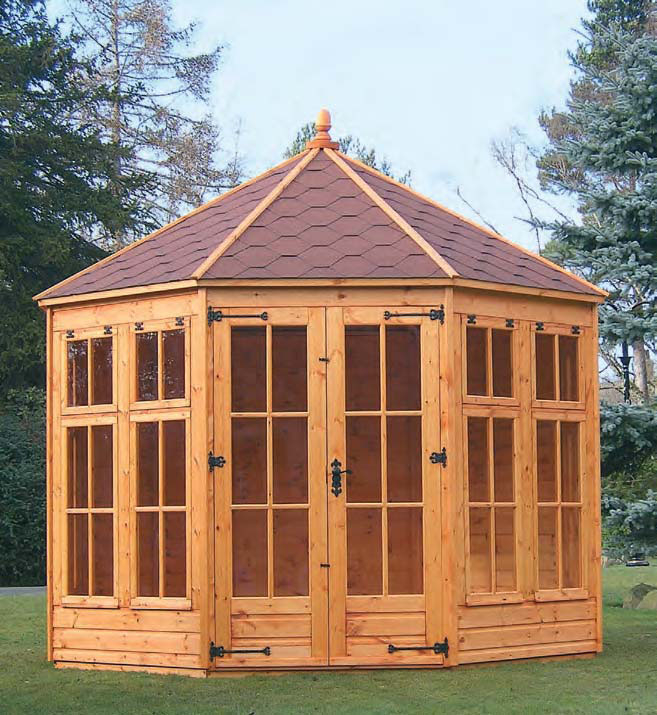 Here at Outside Interest Timber Buildings and Summer Houses, we want to help you create the timber building of your dreams. When you hire us to build timber sheds in Billingshurst, we will listen to all your needs and devise an initial plan based on your needs.
We tailor each design to your desires, combining functionality, style and durability. They will last for many years to come, and give your outdoor space a unique appeal.
Well-Made Summer Houses in Billingshurst
Turn your dreams into a reality with our timber building specialists. Whether you're interested in creating a stylish log cabin for the family, or designing a beautiful space to practise hobbies like photography and painting, we have experienced professionals who can make it happen without fail!
The buildings we construct are not only practical but also aesthetically pleasing. We consider functionality when selecting materials for your desired design, ensuring that you get a building that suits all of your needs and fits comfortably within its surroundings. Our experience working with local clients means our team is familiar with the trends in Billingshurst, from designs to colour schemes.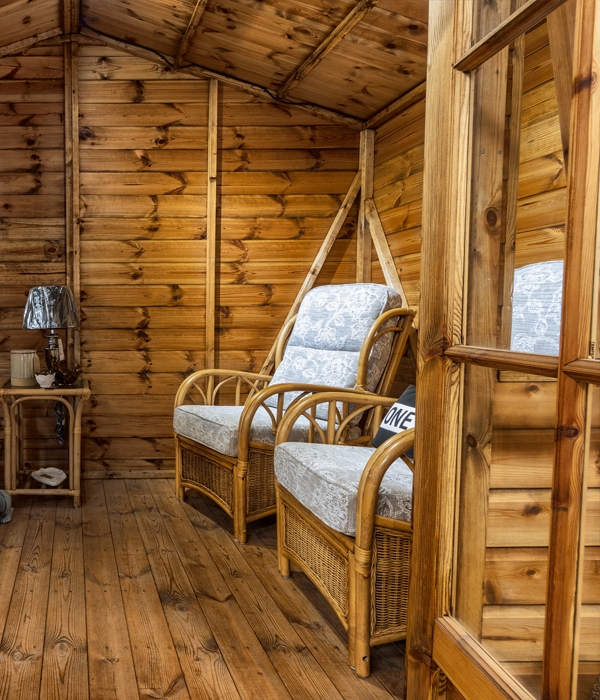 Explore Our Huge Product Range
We have the perfect solution for anyone looking to buy a summer house. Whether your budget is on the low or high end, our team will always devise an excellent design explicitly tailored towards you to meet all of your needs.
We also make sure that we prioritise versatility and functionality, which makes us perfect for everyone!
If you're worried about sizing issues, feel free to browse our website to get ideas.
Our buildings are designed to be used year-round for any purpose you might have in mind. Our use of extra durable materials means they can withstand harsh weather conditions. We also make sure they don't compromise on the environment by using energy-efficient materials.
Why Should You Invest in a Summer House?
If you find yourself running out of storage space in your home, a summer house is useful for stashing garden items or anything else.
It is also increasingly popular to use a summer house for more practical reasons. For example, you might want a cosy space to socialise away from the hubbub of your main home. You might fancy a stylish new home office, or a stunning new studio space for your hobbies.
We Create Bespoke Timber Sheds in Billingshurst Just For You
A summer house is an excellent investment for people who want more space, or those looking to escape from the hustle and bustles of their main home.
Our years worth of customer satisfaction speaks for itself. The advantages to having a summer house on your property are numerous, including:
If you're searching for a way to improve your outdoor space, a timber building is the perfect addition to your property.
Why Choose Outside Interest Timber Buildings and Summer Houses?
Outside Interest Timber Buildings and Summer Houses have everything you need if you're looking for timber sheds in Billingshurst.