Timber Sheds in Chichester
Outside Interest Timber Buildings and Summer Houses construct high-quality, functional timber sheds in Chichester. If you're on the market for a stylish summer house, look no further.
Our years worth of experience in designing, building and positioning Albany and Regency timber sheds in Chichester make us a reliable company for all your summer house needs. We will help you choose the perfect style for your property, whether that's a traditional or more modern design. By investing in a bespoke timber shed, you will improve your overall property value. 
Beautiful Timber Sheds in Chichester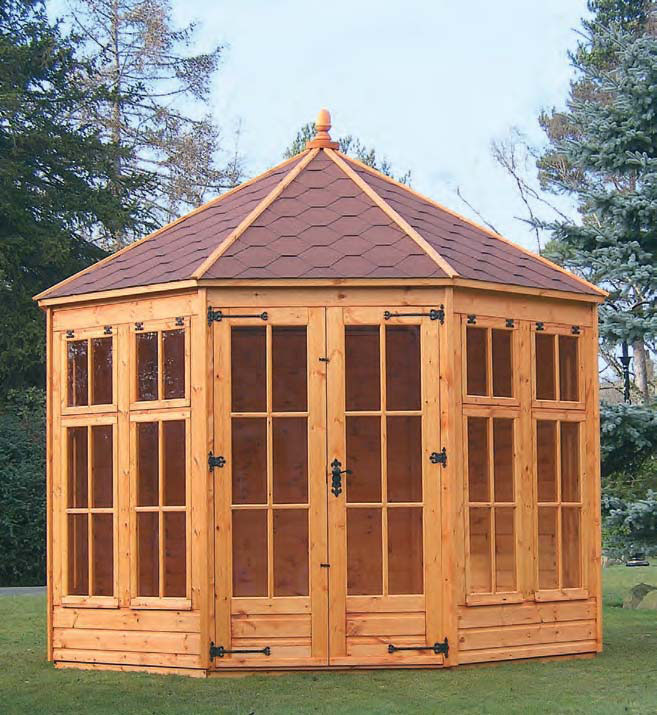 We always consider our clients' every requirement, preparing initial designs based on your core needs. When you purchase a timber building from us, you can be assured you will receive a bespoke, one-of-a-kind building you won't find anywhere else on the market.
Our stunning timber sheds incorporate functionality, style, practicality and durability. The result is a gorgeous style exclusive to your property.
Highest Quality Timber Sheds in Chichester
Regardless of your intentions, whether you're looking for a stylish log cabin for the family or a socialisation space in your outdoor space, we have everything you need to make your vision a reality.
From choosing the most suitable styles to obtaining planning permissions, we're here to help you through every step of this process! If durability is your concern, we can construct summer houses using high-quality apex roof polyester, which will protect the structure from any harsh weather conditions. We will create something stunning and practical for any use you have in mind. Our experience working in the Chichester area means we are very familiar with the local trends.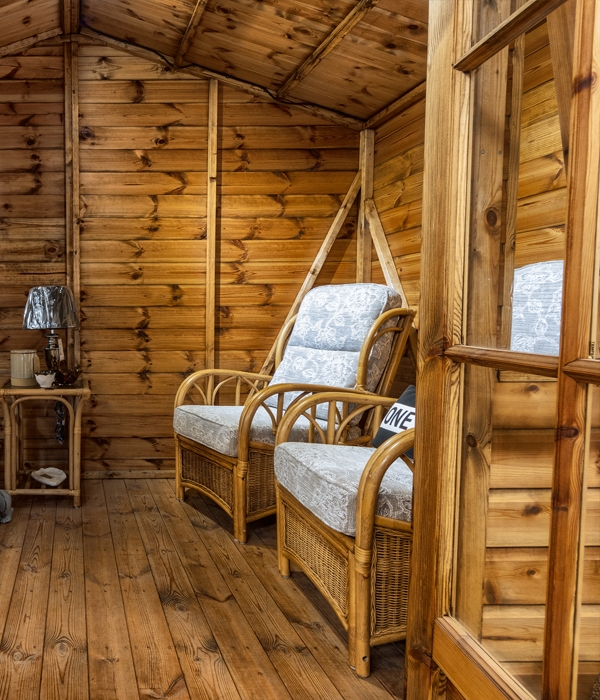 Explore Our Wide Product Range
When it comes to designing a timber shed, we always keep versatility and functionality in mind. When you choose us to build your summer house, we'll take care of all the little details so that nothing is left out. We're more than just builders; our team has an eye for design and brings together concepts tailored specifically towards what you want.
We have a wide range of summer houses to suit every budget and taste, whether you're looking for something traditional or modern. If you're not sure how to style and shape it properly, we can help with that too! Our website has some great ideas, so feel free to browse before committing. We have something for everyone!
What Building Services Do We Offer?
Buildings like these can be used for different purposes throughout the year. We take care to ensure that they are not only durable but also efficient and environmentally friendly in terms of energy usage! The materials used for construction have been carefully selected to withstand any weather changes with ease.
Why Should You Purchase a Bespoke Summer House?
A summer house is a great place to store garden tools and other belongings that don't fit inside your main property.
Alternatively, they can be used as an amazing place to relax in nature, with a cup of tea or a glass of wine! You might even want to use it as a social space or something more practical, like a workshop.
We Design Stunning Timber Sheds Just For You
Do you want a beautiful and practical garden office for your home-based business? Or maybe an impressive yet cosy shed that will allow you to spend more time outside with loved ones?
If so, Outside Interests Timber Buildings and Summer Houses has exactly what you need. If you live in the Chichester area, we can offer a wide range of timber buildings for your property. Some advantages of having a timber building include:
A timber building is the perfect solution if you're looking to add value, functionality and style to your outdoor space.
If you are on the hunt for stunning timber sheds in Chichester, we have what you need.