Timber Sheds in Hampshire
Our reliable team at Outside Interests Timber Buildings and Summer Houses has extensive experience in creating stunning timber sheds in Hampshire.
Our stunning designs for Albany and Regency timber buildings can be created in a traditional or modern style, depending on your property's current architecture. We can assist in selecting the best style for you. On top of adding to your life, our stunning timber sheds in Hampshire will also increase the value of your property.
Bespoke Timber Sheds in Hampshire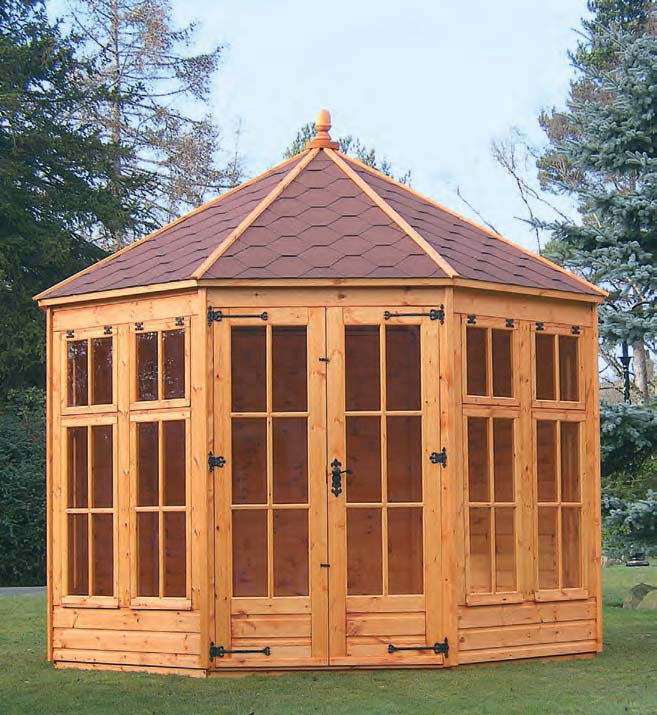 Collaboration is key to our process, and we work closely with clients every step of the way. Our designs always reflect their core requirements from start to finish!
For those seeking a building that will last them through the ages, look no further. These timber buildings are designed with durability in mind and can be used for whatever purpose you see fit, from offices to studios.
High-Quality Summer Houses in Hampshire
Our experienced team will help you find your perfect building, regardless of whether you're looking for a log cabin for the family or a home office space. With our use of apex roof polyester, we can create durable buildings able to withstand any weather conditions.
If you're unsure what style or materials are suitable for your desires, we will help you with the selection process. We have years of experience working in the Hampshire area, meaning we are familiar with all the local trends and requirements.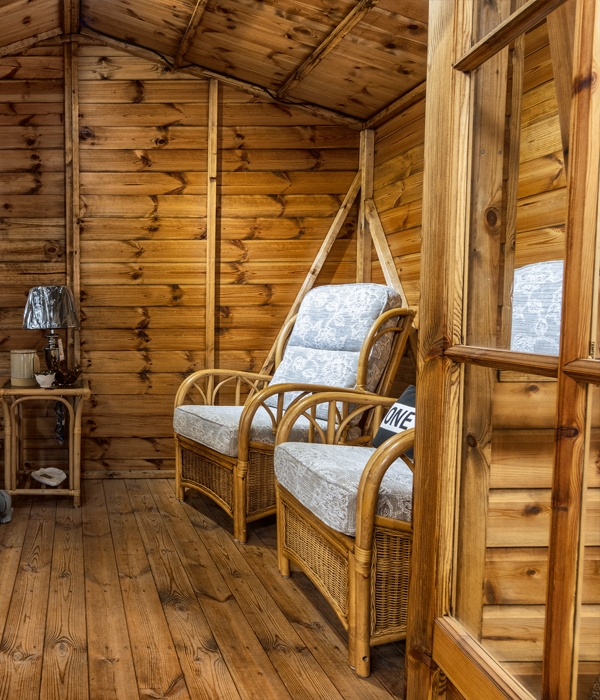 Browse Our Vast Range of Products
We always consider functionality and versatility when it comes to designing timber buildings in Hampshire. Our expert team uses practical materials, complying with all the latest design and style trends to create the perfect timber building for you.
Please explore our huge range of products if you'd like to learn more. We promise you will find something to your liking.
Our timber buildings are designed for year-long use. The durability and energy efficiency of any materials used is always considered. This means you can enjoy your summer house no matter the weather.
Why Should You Invest in a Summer House?
Summer houses are no longer exclusively spaces to store garden tools and old belongings. Our clients in the Hampshire area often want something more functional for their outdoor space, whether that be an office space, a studio or simply somewhere to relax in nature, away from your main property.
Timber buildings are also perfect for socialising with loved ones.
We Create the Perfect Timber Buildings in Hampshire
Nowadays, people often want an office space in their property, or just a space to spend time with their loved ones outside.
Outside Interest Timber Buildings and Summer Houses offer a vast range of summer houses for Hampshire properties. There are many benefits to hiring us to do so, including:
If you're hoping to improve your garden space, a stunning new timber building could be the perfect addition to your property.
Why Hire Outside Interest Timber Buildings and Summer Houses?
We have everything you need for timber sheds in Hampshire.
Feel free to
Call Us

for free quotes and more information.