Here at Outside Interest Timber Buildings and Summer Houses, we create reliable, functional timber sheds in Horsham for whatever purpose you need. If you're in need of these services, you can trust that we will do a good job.
We have extensive experience in designing, building and positioning Albany and Regency timber buildings to suit your needs. With our expertise, you can be confident that the structure will meet both aesthetic requirements as well as economic and functional ones!
Beautifully Designed Timber Sheds in Horsham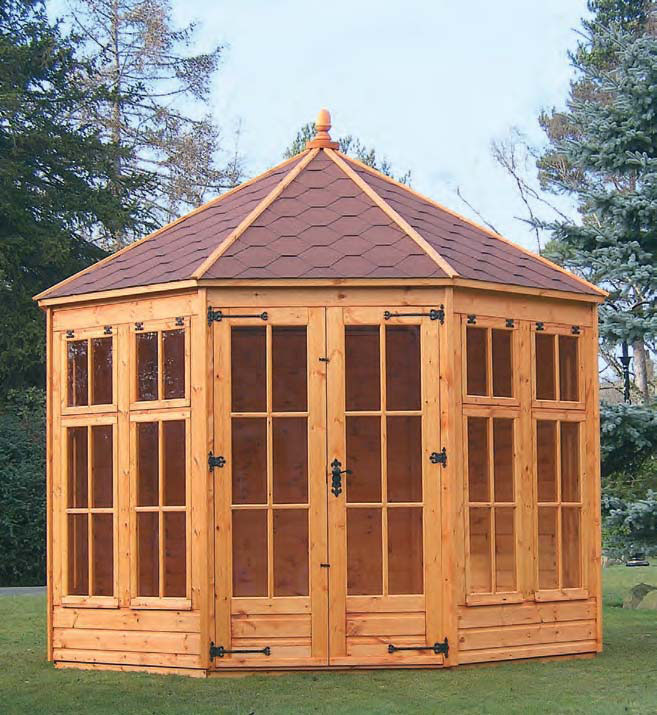 We understand that you're looking for a building company to create your dream structure. You have specific requirements, and we can help by listening carefully, so our team understands the best course of action. Each design is tailored perfectly to your vision without compromising on quality or creativity.
These custom-built sheds are an incredible amalgamation of functionality, style and durability. They can be used for multiple purposes, for many years to come! Moreover, the bespoke design means they will be unique and exclusive to your property.
Top Quality Summer Houses in Horsham
Our timber building specialists can turn your dreams into a reality. Whether you're interested in creating stylish log cabins for the family, or designing a beautiful space to practise your hobbies, our experienced professionals can make it happen with ease and style!
Our use of high-quality materials means we can construct durable, practical buildings without compromising on style. We will help you choose the perfect design and materials for your needs, considering functionality in the process. We have been working with clients in the Horsham area for years, meaning we are familiar with the local trends and requirements.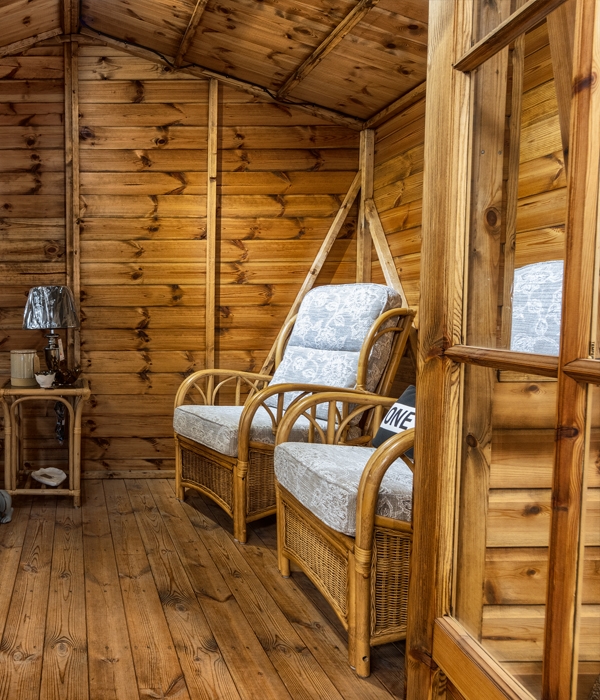 Explore Our Massive Product Range
For those looking for a summer house, we have the perfect solution. Regardless of budget, our team will always come up with an excellent design that is tailored to suit your needs. We always prioritise versatility and functionality, making us the perfect company for everyone.
If you're unsure about sizing, you can take advantage of our wide range of products by checking them out online before committing to any deal.
What Can We Build for You?
All our buildings are designed for year-long use for a variety of purposes. We make sure that our structures can withstand weather changes and still be energy efficient. To add an extra layer of protection, we also incorporate durable materials into these designs which will last for years without compromising comfort or performance in any way!
Why Should You Get a Summer House?
A summer house is a great place to store all your garden items and other things you don't want inside the main home.
Alternatively, summer houses can be used for more practical purposes, whether you're looking for somewhere to relax in nature or you need extra space for work.
We Design Unique Timber Sheds in Horsham Tailored To Your Needs
If you find yourself wishing for extra space to work on your hobbies, socialise with your loved ones or get some peace from your main property, a summer house could be perfect for you.
We have been designing and installing timber buildings in Horsham for years, and we guarantee customer satisfaction every time. There are plenty of advantages to having a timber building on your property, including:
If you want to improve your property, a timber building is the logical solution.
Outside Interest Timber Buildings and Summer Houses are perfect for all your timber shed needs.