Timber Sheds in Mole Valley
Outside Interest Timber Buildings and Summer Houses build stunning, reliable timber sheds in Mole Valley, perfect for everyone. You can rely on us to produce the structure of your dreams.
 Our stunning timber buildings will add to your life and property in a number of ways, whether you need somewhere to relax in nature or somewhere to work on your hobbies. We have been constructing Albany and Regency timber buildings for many years, and can do so in whatever style you prefer.
Beautifully Crafted Timber Sheds in Mole Valley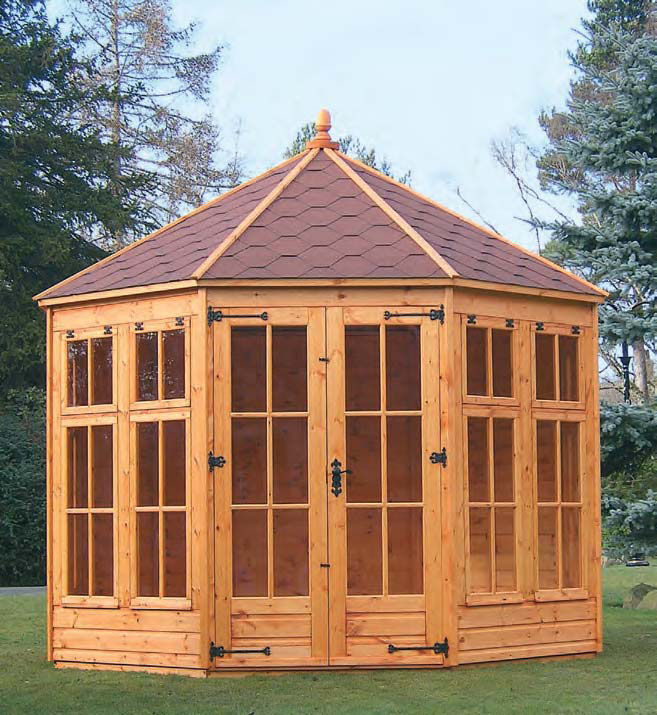 When we take on a client, we always make sure to thoroughly discuss their desires and requirements before undertaking any task, thereby ensuring that we can create exactly what they need. You can be sure of receiving a unique, one-of-a-kind product when you put your trust in us.
Our beautiful timber sheds in Mole Valley incorporate functionality, style, practicality and durability to create the ultimate structure which will last you for years to come.
Immaculate Summer Houses in Mole Valley
Our summer houses are suitable for any purpose you have in mind, whether you're dreaming of a stylish log cabin for your family or a place for respite away from them! We will help you with every part of the process, from picking the right style to selecting the appropriate materials.
We can construct buildings using apex roof polyester, which will give your building long-lasting protection against all the elements. having worked in the Mole Valley for many years, we are very familiar with the needs and trends of the local area.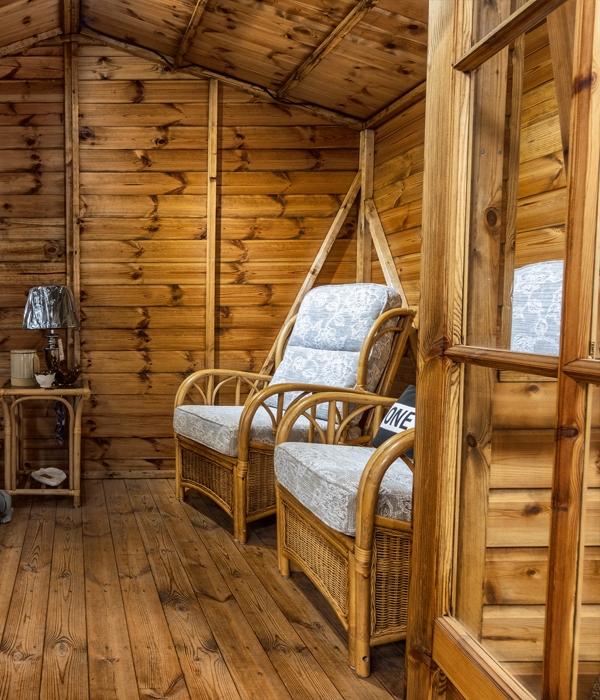 Browse Our Massive Range of Products
No matter your intentions for your summer house, your budget or your style, we can give you what you want. Here at Outside Interest Timber Buildings and Summer Houses, we believe first and foremost in versatility and functionality.
Depending on your preferences and requirements, we can create a design based on all the latest trends, using the best materials out there. If you're not sure on sizing, or have any other queries, feel free to browse our website for ideas or contact us today.
What Can We Build for You?
Any of these structures can be used year-round for whatever purpose you may need. We are always sure to use durable, energy-efficient materials to ensure a long-lasting and eco-friendly build. Their ability to withstand any weather conditions means they can be used from winter all the way through to summer.
Why Should You Get a Timber Building?
It may be that you're in need of extra storage space for garden tools or other equipment, in which case a summer house would be a perfect solution.
Summer Houses are also able to be used for a lot more practical reasons. You might want somewhere to practise your hobbies, or work on your latest work project. You might even want a new socialising space in your home to spend quality time with your loved ones. Either way, a summer house would be ideal.
We Build Stunning Timber Sheds Custom-Made For You
Nowadays, it's all the rage to have a stylish home office for your small business. Alternatively, you might need somewhere to relax in the heart of nature, away from your main property.
Outside Interest Timber Buildings and Summer Houses can construct a beautiful building for anything you need. The benefits of having such a structure include, but aren't limited to:
If you think your home lacks something in terms of style, functionality or flair, a timber building could be the perfect addition.
Why Should You Choose Outside Interest Timber Buildings and Summer Houses?
If you're searching for timber sheds in Mole Valley, you've come to the right place!