Here at Outside Interests Timber Buildings and Summer Houses, we build stylish, practical Timber Sheds in Surrey. You can rely on us to create a stunning structure for your property.
When you hire us to install timber sheds in Surrey, you can rest assured that your property value will increase. Depending on your property's existing architecture, we can design Albany and Regency timber buildings in a traditional or modern style. We will help you find the perfect style for your needs and budget.
Beautiful Timber Sheds in Surrey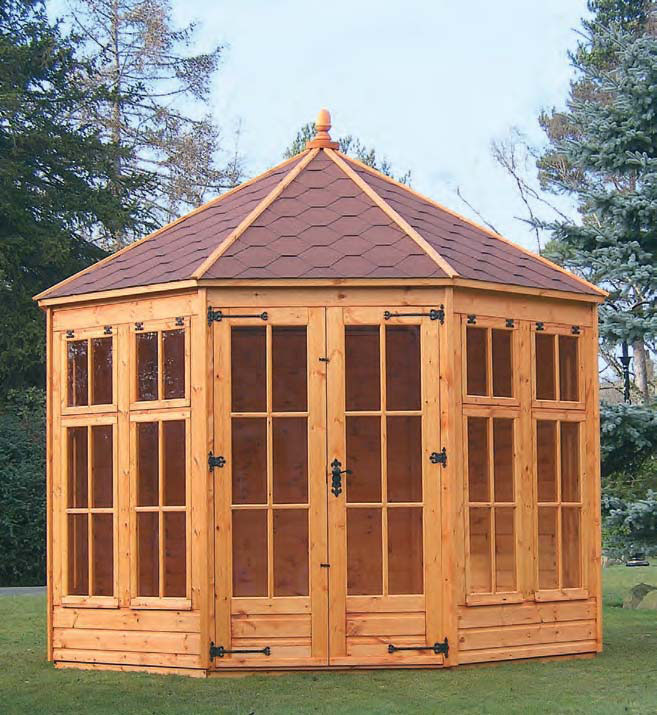 We collaborate closely with our clients to ensure that we are meeting their every need and wish. Initial designs are always created with the client's core requirements in mind. Each design is original, unique and thoughtfully constructed. 
These timber buildings are designed with longevity in mind, as well as functionality and style. They are also highly diverse, in that you can use them for whatever purpose you see fit.
Bespoke Timber Sheds in Surrey
If you're looking for a family-style log cabin, a functional outdoor office space or a modern studio space, our experienced team can help you achieve your dreams. We always consider durability, and can construct long-lasting structures with the use of apex roof polyester.
We will help you select the perfect style and materials to meet your needs. Our experience working in the Surrey area means we are familiar with the requirements of the locals.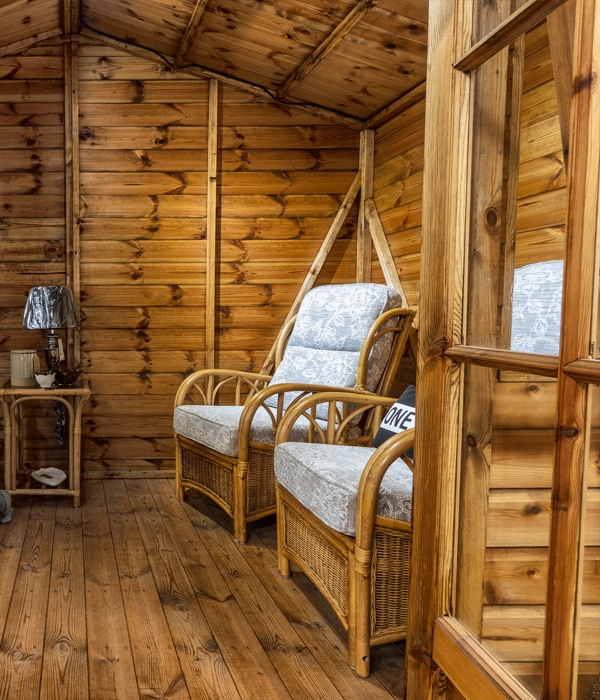 Explore Our Extensive Product Range
Functionality and versatility come first during our design and building process. We combine the latest designs and styles with practical materials to create the perfect buildings for your requirements.
Our huge range of products means that we have something to offer you, regardless of your budget and intentions. Feel free to browse our range before making any commitments.
What Can We Build for You?
All of our builds are designed to be used all year long. We consider the durability and energy efficiency of our materials, meaning you can enjoy your summer house regardless of the weather.
Why Do You Need a Summer House?
Gone are the days when summer houses are mere storage space for garden items and other belongings. Nowadays, our Surrey clients want to use their summer houses for more functional purposes.
You might want somewhere to relax in nature, or even somewhere to work on your hobbies and passions. Our summer houses are also perfect spaces for socialisation with your loved ones.
We Design the Perfect Timber Buildings for You
In recent times, it is more common than ever for people to want an office space in their property. Alternatively, you might want somewhere to spend quality time with friends and family in the great outdoors.
Here at Outside Interest Timber Buildings and Summer Houses, we can design, build and install a huge range of summer houses for property owners in the Surrey area. Some of the benefits of adding a stylish timber building to your property include:
You should definitely consider timber buildings or summer houses if you're keen on improving your property.
If you're looking for Timber Sheds in Surrey, we have everything you need.