Outside Interests Timber buildings and Summer Houses  is a reliable builder of stylish and functional timber buildings and summer timber sheds in West Sussex. If you plan to build and install beautiful and valuable timber sheds at your property, you can trust our name.
We have broad experience in designing, building and positioning Albany and Regency timber buildings and summer houses. These buildings will add more value to your property as well as your lifestyle in many ways. Our timber shed builders help you to choose the correct style. It can be traditional or modern to match your existing house's architectural style and budget.
Bespoke Timber Sheds in West Sussex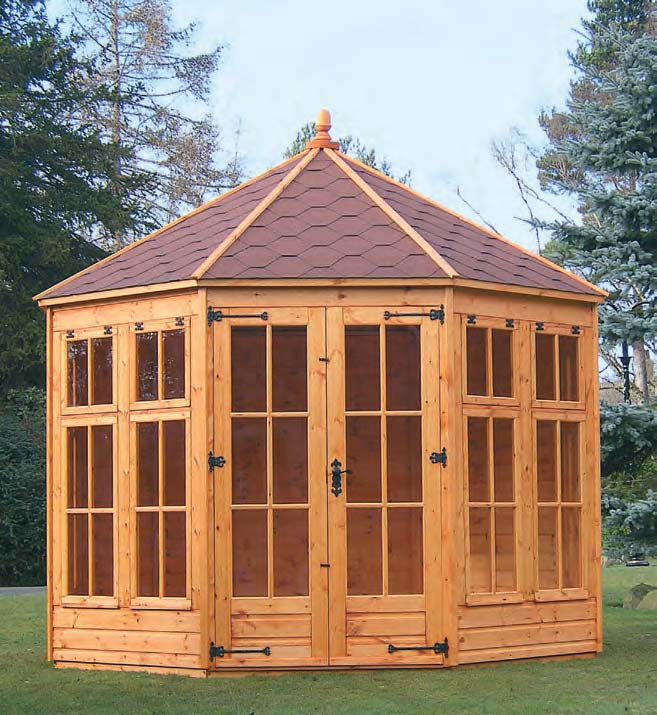 Our experts work closely with our clients to understand their requirements perfectly. We listen to you to know why you wish to build these sheds. They prepare the initial designs based on your core requirements. You can obtain something bespoke and one of a kind when you hire Outside Interests Timber buildings and Summer Houses  for your timber building project.
These bespoke sheds will be an incredible amalgamation of functionality, style, practical designs and durability. You can use them for multiple purposes and an extended period as well. The bespoke style means something exclusive for your property, and you can be the proud owner of a stunning style and perfect execution.
Top Quality Summer Houses in West Sussex
Whether you wish to create a stylish log cabin for your family or have the desire to build beautiful summer houses for your landscape – experienced timber building specialists can help you to turn your dreams into reality. From choosing the suitable styles to getting the best quality materials – we can help you in every step of your summer house building project in West Sussex.
Whether you want to build a summer house with apex roof polyester – our experts will help you choose the right design, style and material to create something durable and practically crafted. At Outside Interests Timber buildings and Summer Houses  , we have the experience of working with several property owners, meaning we understand the choices of the local people in West Sussex.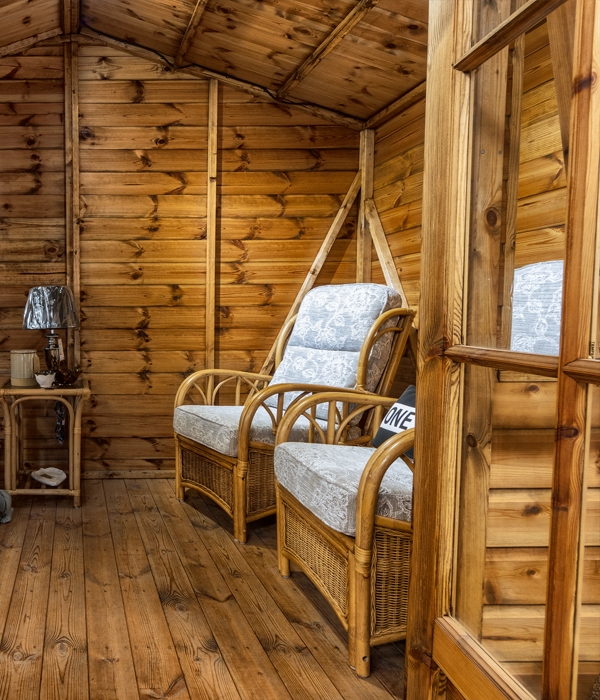 Explore Our Wide Range of Products
We believe in versatility and functionality. Our team of expert summer house and timber building specialists always come with the latest designs and styles to suit your diverse needs. No matter what type of summer house you wish to have on your property or what your budget is – we always have the right solution for you. If you are not sure about your summer house's correct style and shape, you can check our website for ideas. 
We have a wide range of products in terms of style, design, material and usability. You can get a close look at all these timber buildings and summer houses before getting one for your property.
What Can We Build for You?
All these structures can be used for different purposes throughout the year. We are cautious about the durability and energy efficiency of these structures. Our experts use materials that can withstand weather changes easily. On the other hand, we add elements to make the interior of these structures energy-efficient and comfortable to use all year around.
Why Does Your Property Need a Summer House?
A well-built summer house can be an excellent space for some property owners to store their garden items and other belongings they cannot keep inside their main home.
However, in West Sussex, the best use of summer houses can be seen to enjoy summer itself. You can sit in these beautifully designed and created summer houses in your garden and enjoy nature while having a cup of tea with your loved ones or doing some work on your laptop. 
We Create Amazing Garden Timber Sheds for You
Do you wish to create a stylish and impressive garden office for your home-based business? Do you want to get a nice and cosy garden shed to enjoy some fantastic outdoor moments with your loved ones? 
If yes, then Outside Interests Timber buildings and Summer Houses   has the right solutions for you. We can design, build and install different timber sheds for the property owners in and around West Sussex. There are lots of benefits of having timber buildings on your property.
If you are thinking of home improvement or getting something more beneficial for your property, you can consider timber building or summer sheds.
If you live in West Sussex and are looking for summer sheds or timber buildings, we are the right choice for you.
Please feel free to
Call Us

for more information and free quotes.